"You don't have to do diligence on every part of your organization,
just those you would like to succeed."
Companies are experts at "business as usual," our expertise is "business unusual"
Due Diligence, Inc. has redefined and expanded what due diligence is, who it's for, and what it's for. It's for major decisions and moments that matter that you do not face every day yet are critical to the success of your company, including:
Mergers, Acquisitions and Divestitures
Directors and Officers Risk Management and Mitigation
Crisis Response
Technology and Enterprise Transformation
Critical Decision Support
Due Diligence, Inc. Starts Where Traditional Due Diligence and Business as Usual Stops
Next Generation Due Diligence™ was built on over 35 years of financial and operational due diligence support, 25 years of work and research on enterprise and technology transformations, and over 20 years of crisis response and risk mitigation. It delivers much more than the traditional limited due diligence you have seen. It is experience based, data driven informed decision making, affordable for any size organization, and applicable to the key decision executives do not face every day.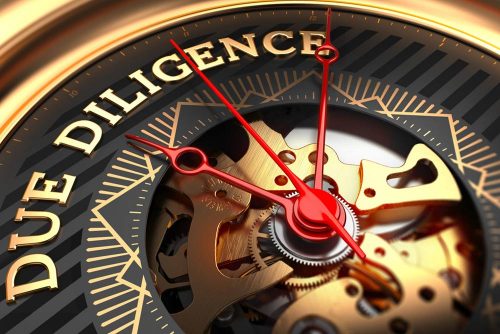 The Oldest Firm Dedicated to supporting companies and executives with targeted, effective due diligence expertise
Due Diligence, Inc. uniquely benefits clients on projects and transactions from start-up to $10+ billion in value, from the simplest to the most complex, for early stage companies to the largest multinationals.
400+ Clients
Over 35 Years
Deploying proven solutions
On 1,000+ Successful Projects
Leveraging a network of experienced executives
Optimizing the critical decisions you make to drive and protect shareholder value!